Nipissing University Lakers Hockey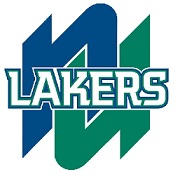 Come out and watch the action as the Nipissing University Lakers battle it out for the top spot in the OUA.  
Tickets can be purchased at the Memorial Gardens box office one hour prior to game time or at Battalion Headquarters Monday to Friday from 9am - 4pm.
Don't miss out on their Men's and Women's Lakers hockey games.
For the team schedules, go to https://nulakers.ca/
Contact the Box Office for tickets at 705-495-8603 ext 2700.